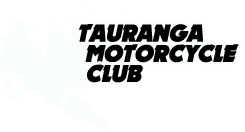 Our new club website is Coming Soon!
Thanks for visiting Tauranga Motorcycle Club!
Our website is currently being overhauled.
For all latest event updates please visit our Facebook page.
If you need to contact the club please call our Club Secretary: Debbie Simmonds on 022 104 1773.
We're aiming to be back with a fresh look before our 1st Club Championship round scheduled for Sunday 6th September.